"(this is not a) music video" - June 30 to July 3, 2021
(this is not a) music video celebrates the diligent and difficult work that artists accomplished throughout the pandemic. Projects often years in the making were abruptly put on hold, canceled, and at best, re-imagined for a virtual universe. Live performances became recordings and artists' residencies simply transpired at home. Nevertheless, we persevered.

Instead of a streaming event, Qubit is placing the digital works of the pandemic period into a physical space where we can start to experience these important pieces as a community again.

Works by David Bird, Sally Decker and Briana Marela, Aaron Einbond, Alec Hall, MarieVic, Bernhard Fasenfest, and Vanessa Place will be on display, free, and open to the public at 208 Bowery from June 30 to July 3, 2021.


• June 30th: 1:00pm - 7:00pm
• July 1st: 2:00pm - 7:00pm
• July 2nd: 4:00 - 9:00pm (Open Invitation Party begins at 7:00pm)
• July 3rd: 11:00am - 2:00pm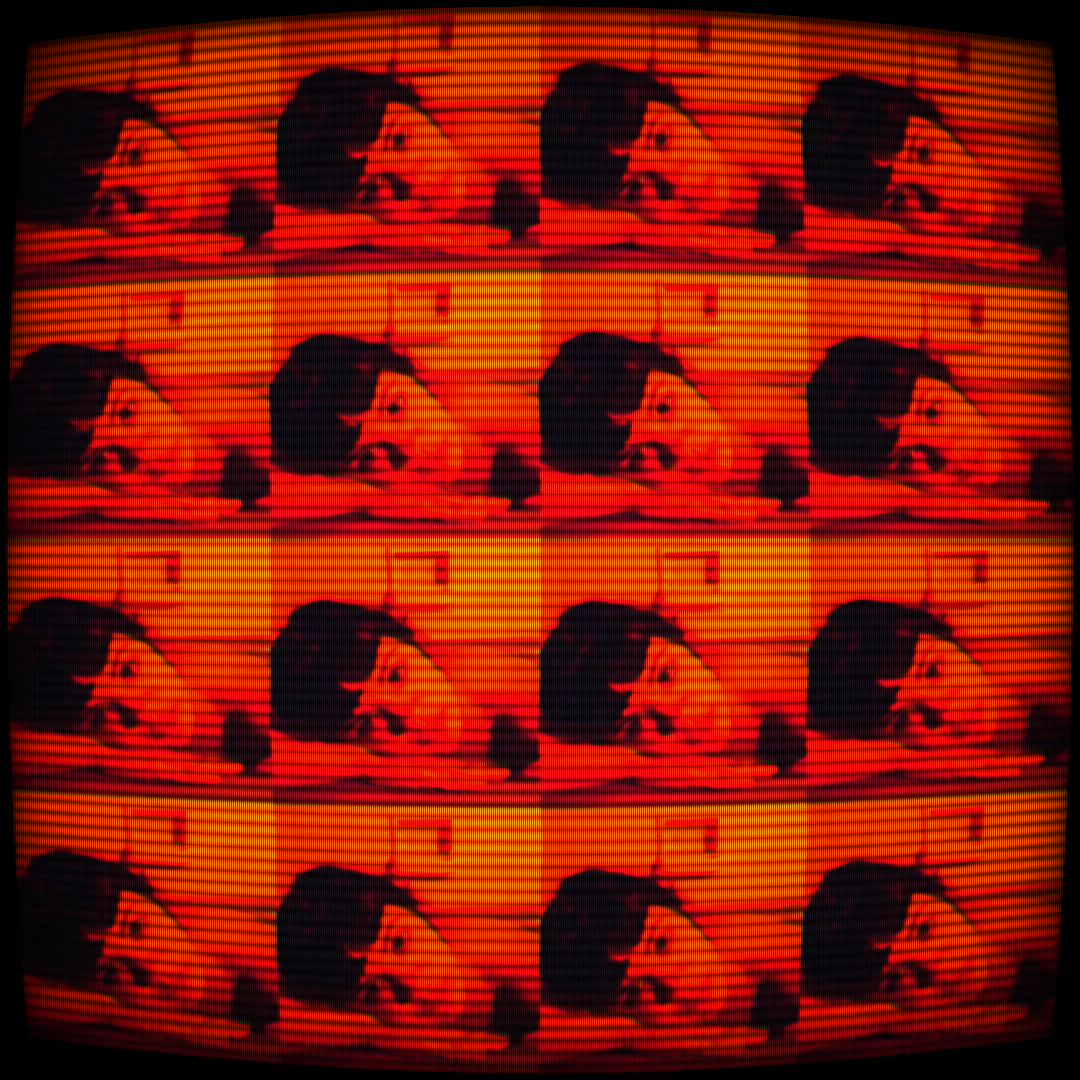 "Small Tremble In Slow Motion" - Sally Decker & Briana Marela Lizárraga
"Small Tremble In Slow Motion" weaves together a series of vignettes that explore presentness within experiences of deep emotional contraction. The simultaneously tense and liberating layers of self-study and self-tending—particularly in relationship with the body—approach the nonlinear mystery of these emotional cycles with curiosity and acceptance, honoring the repetitive, grasping rhythms of the subconscious; grief that shows up in the body before the mind, and the revelation of new aspects of the self that are activated in experiences of loss.

---
"TOTEM PRESS"- MARIEVIC
TOTEM PRESS documents MarieVic's Moroccan adventure, fabricating phallic sculptures at a ceramic studio in the Agafay Desert. Her project is a reflexion on the phallus as signifier and the symbolic connections it crystalizes. It is also certainly a way of appropriating it.
---
"CREDO" - Alec Hall, Vanessa Place & Bernhard Fasenfest
Every era has its Mass, shifting choral compositions set to the invariable liturgy of the Eucharist. Credo combines the traditional communal gesture of liturgical prayer with the contemporary gestures of digital communications. Participants have offered their public-private data to be used in composing the libretto and music; each participant incarnate in the performance and their harvested data proof of the mystical/metaphysical connection we have with our service providers. An audience, like a congregation, like those linked online, is a temporary community joined in an act of belief. Credo is a demonstration of human faith ongoing. Programming by Dyske Suematsu.
---
"Thresholds" - David Bird *
"Thresholds" uses Jan de Bont's 1994 film "Speed" to explore themes of late-capitalism and climate catastrophe. Too often we are held hostage by the need for economic security, working increasingly more hours for fewer wages, with this process perpetuating the inevitability of climate catastrophe. A comparison could be drawn between this trajectory and the plot of "Speed," in which a domestic terrorist, played by the late Dennis Hopper, arms a city bus with an explosive device programmed to detonate if the bus slows below 50 MPH. The bomb forces the bus to drive faster and faster, holding on to the shallow hope of survival despite the inevitability of the vehicle running out of fuel.
---
"SPIN" - Alec Hall *
The goddess Fortuna spins her wheel of fate, assigning each of us our own arbitrary destiny, sometimes up and other times down. "SPIN" takes us on a similarly cyclical journey as it weaves together motivational quotations from Peloton instructors with the de-motivational statements from Vanessa Place's Litany of Self-Loathing.
---
"Attempt at Exhausting a Place" - Aaron Einbond *
Attempt at Exhausting a Place transports the audience to Paris's Place Saint Sulpice through field recordings recasting Georges Perec's descriptions of the city in 1974 as both familiar and distant today. Recordings from different vantage points are transcribed for each instrument tracing the minute details of the ordinary: "that which is generally not noted, that which is not noticed, that which has no importance". The work is based on texts from George Perec's Tentative d'épuisement d'un lieu parisien (translated by Marc Lowenthal).


* Performed by Ensemble Dal Niente
(this is not a) music video is made possible by the New York State Council on the Arts with the support of Governor Andrew M. Cuomo and the New York State Legislature. This program is supported, in part, by public funds from the New York City Department of Cultural Affairs in partnership with the City Council

Qubit is a registered 501(c)3 public charity. Help us produce and promote emerging voices with a tax-deductible contribution.


Questions? Concerns? Project Proposals?
Email us at: info@qubitmusic.com