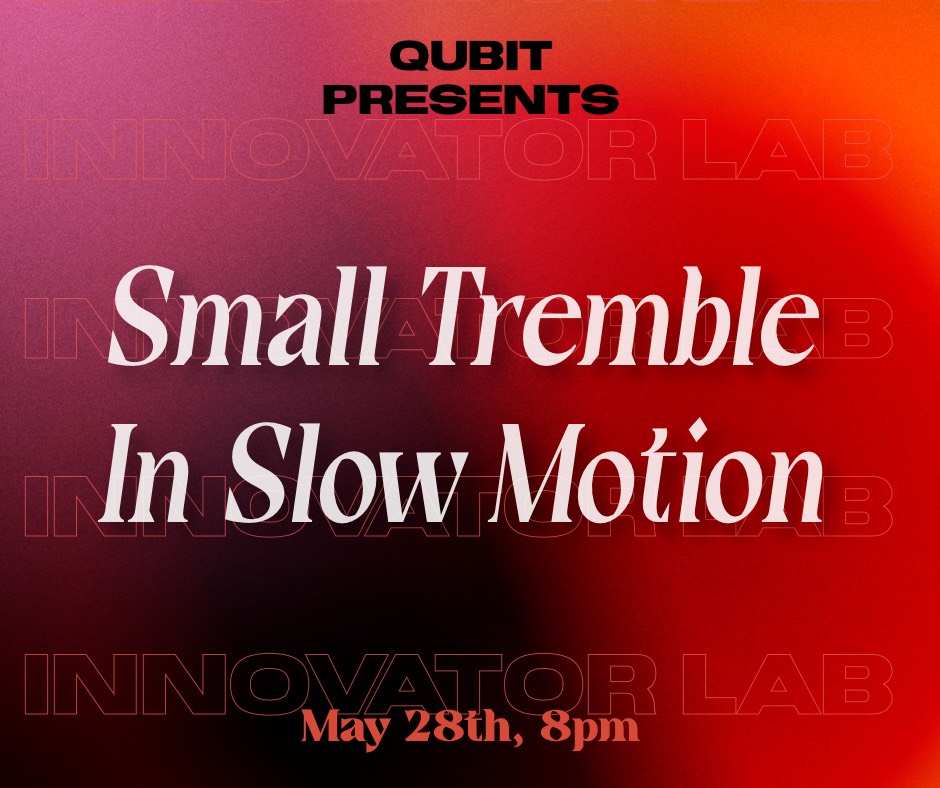 05/28/21 - "Small Tremble In Slow Motion"
Join us on May 28th, 8pm EST, for a streamed concert by
Sally Decker
and
Briana Marela Lizárraga
as they premiere their audio-visual work, "Small Tremble In Slow Motion." The event will also feature a musical performance by Sally Decker and Briana Marela Lizárraga and a short Q/A with both artists. This event is produced as part of Qubit's Innovator Lab initiative.
Streaming Link: / Facebook Event:
"Small Tremble In Slow Motion"
weaves a series of audio-visual vignettes that explore the expansive possibilities of being present with yourself within experiences of deep emotional contraction such as grief and loss. Narrative text, abstracted language, and vocal processing embody characters within dynamics of presence. The camera tracks the fragile and empowered witness, revealing the simultaneously tense and liberating layers of self-study and self-tending, particularly in relationship with the body. In this work we approach the nonlinear mystery of these emotional cycles with curiosity and acceptance, honoring the repetitive, grasping rhythms of the subconscious, grief that shows up in the body before the mind, and the revelation of new aspects of the self that are exposed and activated in experiences of loss.
A recorded performance will follow the film. Sally and Briana will work with the text and vocal processing techniques from the piece in a live setting.
This event is produced as a part of Qubit's Innovator Lab initiative, of which Sally Decker is currently an artist in residence. "Small Tremble In Slow Motion" is made possible by the New York State Council on the Arts with the support of Governor Andrew M. Cuomo and the New York State Legislature. This program is supported, in part, by public funds from the New York City Department of Cultural Affairs in partnership with the City Council

Qubit is a registered 501(c)3 public charity. Help us produce and promote emerging voices with a tax-deductible contribution.


Questions? Concerns? Project Proposals?
Email us at: info@qubitmusic.com