Marina Rosenfeld: Greatest Hits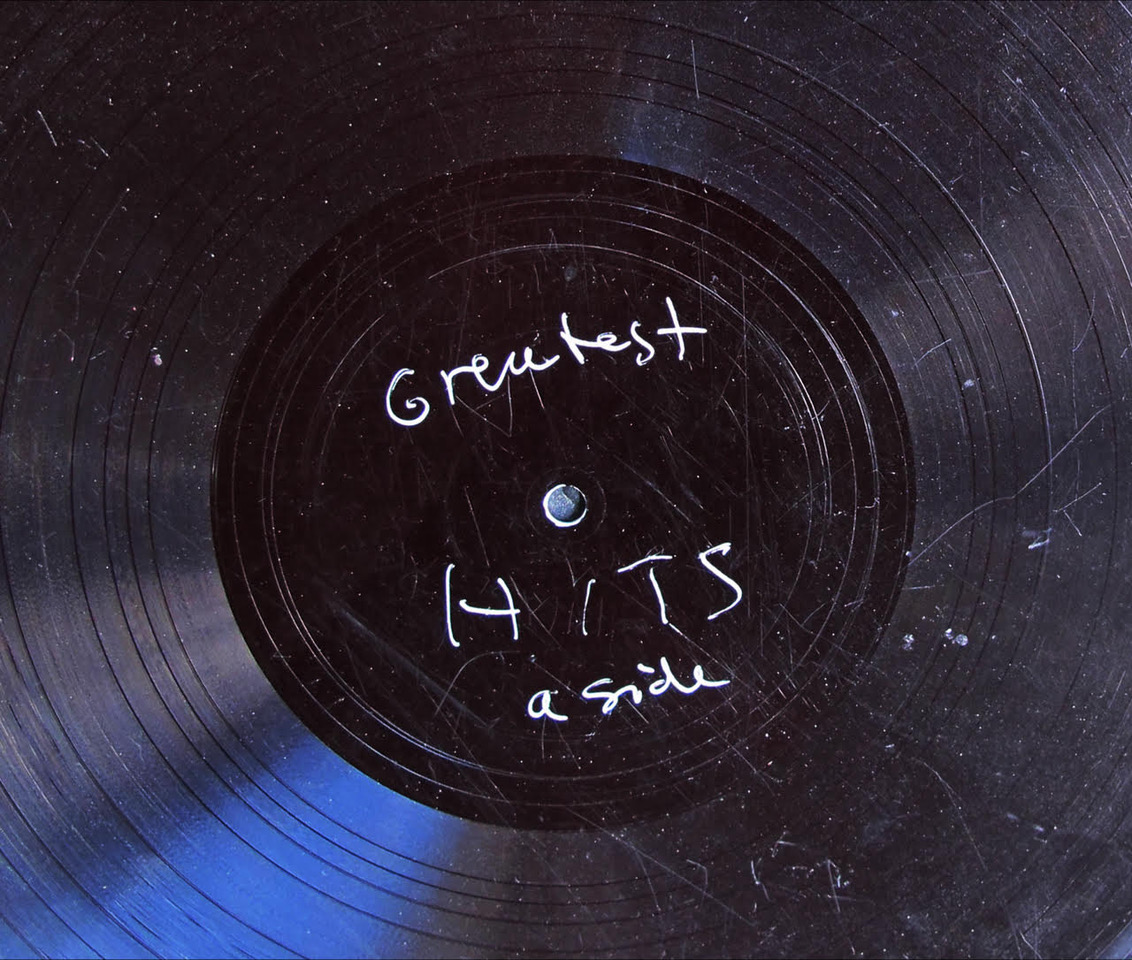 Marina Rosenfeld, Dub plate (GREATEST HITS, a side), 2016
Marina Rosenfeld — GREATEST HITS — featuring Okkyung Lee, Eli Keszler and Greg Fox
Qubit is proud to announce an evening of music by artist-composer Marina Rosenfeld at its brand-new, pop-up experimental art and music venue on Amsterdam Avenue and 151st Street. Set inside an awe-inspiring 10,000-square foot former parking garage, the project is hosting a series of events throughout the spring. For our final event of the 2017-18 season, Qubit has been planning something extra-ordinary. Set amidst the incredible backdrop of Project-Q, Marina Rosenfeld will take over the 6000-square foot raw space for her first show in New York City since 2016, featuring an all-star lineup including cellist Okkyung Lee and percussionists Greg Fox and Eli Keszler.
Rosenfeld has been a pioneer of a relational kind of music composition that addresses the resonances— social, situational and acoustic— of sites in works of music and sound installation. She's been especially associated with composing sound for vast spaces since occupying the Park Avenue Armory a decade ago with the seminal performances Teenage Lontano, for 40 voice choir, and her sound-system P.A., in 2008 and 2009, respectively. In recent years, in both concert and exhibition settings, she's also turned her attention to solo and chamber instrumentation, producing a series of experimental, recursive scores that locate new works within the data sets associated with their formation.
For Qubit, Rosenfeld presents
Guide de la vie associative
(2013), a solo work written by Rosenfeld especially for superstar improviser and longtime collaborator Okkyung Lee. Influenced by the social-services bureau in Brussels where they premiered it in 2013,
Guide
expresses each entry in a pamphlet the composer found on-site as a set of numeric and spatial relations, offering Lee an intricate framework within which to explore her wild palette of de-tuned sounds and extended techniques.
The evening will also feature
GREATEST HITS: A Retrospective
(2016), in a staging for two drummers. Originally conceived as a duo between Rosenfeld and Fox for the rotunda of the Guggenheim Museum in New York, the work draws on Rosenfeld's prolific history producing acetate test-pressing records, or dub plates, since the late 1990s. With drummers Greg Fox and Eli Keszler as co-interpreters in this performance, the work reanimates Rosenfeld's 20-year archive of delicately degraded and destroyed LP recordings. The resulting music mediates between reproduction and live event, generating waves of color and noise from a re-reading of an exhibition playlist.
Marina Rosenfeld
is a New York-based artist and composer working across disciplines. Her work has been at the forefront of experimental practices in sound and performance since the 1990s. Her works are known for a complex integration of notation and improvisation as the basis for sculptural interventions into monumental and/or resonant spaces, and a conceptual approach to the deployment of loudspeakers, bodies and musical forms. She has had solo presentations in recent years by institutions including the Museum of Modern Art and the Park Avenue Armory in New York; the Whitney, Montreal, Liverpool and PERFORMA biennials; and the Holland, Wien Modern, Borealis and Ultima festivals, among many others. Projects during 2017 included commissioned works for documenta 14 radio and Donaueschinger Musiktage and emseble MusikFabrik, and solo exhibitions at Portikus (Frankfurt, Germany) and the Bard Center for Curatorial Studies, as well as original scores for two widely exhibited works by choreographer Maria Hassabi. She has collaborated with artists from Christian Marclay to Ralph Lemon to Merce Cunningham to Annette Henry, aka Warrior Queen, and is a longtime faculty member of Bard College's MFA in Music/Sound. More:
www.marinarosenfeld.com
Greg Fox
is a multi-instrumentalist, interdisciplinary artist, and teacher born and based in New York City. A versatile and prolific creative, Fox studied percussion with Guy Licata, Thurman Barker, Marvin "Bugalu" Smith, has a B.A. in Integrated Arts from Bard College, and has toured, recorded and released numerous records with Liturgy, Guardian Alien, ZS, Ex Eye, Skeletons, Teeth Mountain, Dan Deacon, Colin Stetson, Ben Frost, and many more. MORE:
https://gregfox.space/
Okkyung Lee
is a cellist, composer, and improviser who moves freely between of artistic disciples and contingencies. Since moving to New York in 2000 she has worked in disparate contexts as a solo artist and collaborator with creators in a wide range of disciplines. A native of South Korea, Lee has taken a broad array of inspirations—including noise, improvisation, jazz, western classical, and the traditional and popular music of her homeland—and used them to forge a highly distinctive approach. Her curiosity and a determined sense of exploration guide the work she has made in disparate contexts. She has appeared on more than 30 albums, including a diverse variety of recordings as a leader, whether the acclaimed solo improvisation effort Ghil, produced by Norwegian sound artist Lasse Marhaug for Ideologic Organ/Editions Mego, or composition-driven collections like Noisy Love Songs (for George Dyer), released by Tzadik in 2011. In 2018 she releases Cheol-Kkot-Sae (Steel Flower Bird), an ambitious piece drawing upon free improvisation and traditional Korean music that was commissioned for the 2016 Donaueschingen Festival by SWR2, where she collaborated with western improvisers Marhaug, John Butcher, Ches Smith, and John Edwards along with Pansori vocalist Song-Hee Kwon and traditional percussionist Jae-Hyo Chang. She also leads a intricately nuanced quartet featuring harpist Maeve Gilchrist, pianist Jacob Sacks, and bassist Eivynd Opsvik that explores the lyrical side of her writing. More:
https://www.okkyunglee.info/
Eli Keszler
is a New York based artist, composer and percussionist. Keszler's installations, music and visual work have appeared at Lincoln Center, MIT List Center, 67 Ludlow, Victoria & Albert Museum, Sculpture Center, The Kitchen, South London Gallery, Hessel Museum, Carpenter Center for the Visual Arts, Luma-Foundation, Barbican-St. Lukes, Walker Art Museum, LAX Art, and Greater New York at MoMa PS1. His work has been featured in Frieze, Bomb Magazine, The New York Times, Wire Magazine, The Washington Post, Gramophone, Modern Drummer and Modern Painters among others. He has released solo records for Empty Editions, Esp-Disk', PAN and REL records. As a composer Keszler has received commissions from the Icelandic Symphony Orchestra, ICE Ensemble, Brooklyn String Orchestra and So Percussion. Keszler is a graduate of the New England Conservatory of Music and was a 2016 New York Foundations for the Arts fellow. More:
http://www.elikeszler.com

Qubit is a registered 501(c)3 public charity. Help us produce and promote emerging voices with a tax-deductible contribution.


Questions? Concerns? Project Proposals?
Email us at: info@qubitmusic.com