Qubit is a contemporary music and performance art initiative founded in 2010. Its principal mission is to foster the development of emergent voices by working with young composers whose work has yet to reach wide audiences, and to explore and develop new and experimental technologies as they relate to performance practice, sonic aesthetics, and public engagement.

EVENTS:

11/5: Black is the Colour (and still I hope)
by and with Alwynne Pritchard and Alpaca Ensemble
Qubit presents the renowned British experimentalist, Alwynne Pritchard, as she returns to New York this November. Performing together with the Norwegian Alpaca Ensemble, Pritchard will give the US premiere of a major new work, Black is the Colour (and I still hope).
Tuesday, November 5 at 8pm
Areté Venue and Gallery
67 West Street #103
Brooklyn, NY, 11222
(Tickets)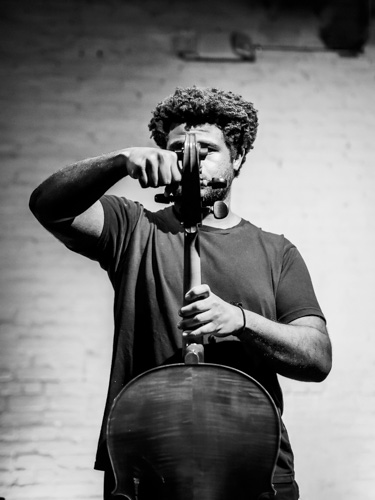 9/16: Lester St. Louis
Innovator Lab (Part-One)
37-18 Northern Blvd. in Queens, NY
(Tickets)
9/22: Lester St. Louis
Innovator Lab (Part Two)
37-18 Northern Blvd. in Queens, NY
(Tickets)
9/7: TRANSIENTS: Genuine Fake
Featuring ensemble soundinitiative
37-18 Northern Blvd. in Queens, NY
9/8: TRANSIENTS: Space Initiative
Featuring ensemble soundinitiative
37-18 Northern Blvd. in Queens, NY

Qubit is a registered 501(c)3 public charity. Help us produce and promote emerging voices with a tax-deductible contribution.


Questions? Concerns? Project Proposals?
Email us at: qubitnewmusic@gmail.com